The photo of the big pink package.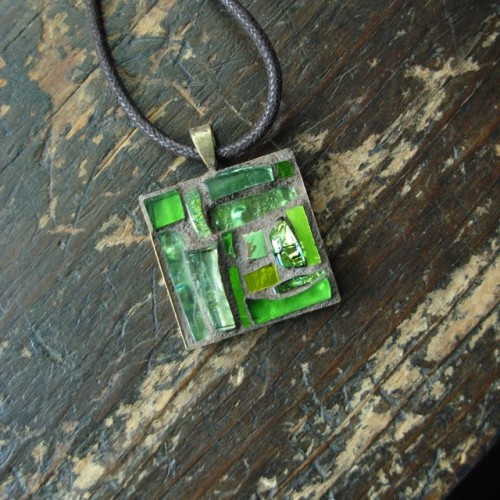 Next in my birthstone color series is August's  Peridot green.  Peridot is said to glow with its own inner light, called "gem of the sun" by the Egyptians.  One of the most delightful thing about glass is a similar inner light, and this necklace definitely glows.
For the history, mythology and chemistry of each stone, check out the Burke Museum of Natural History and Culture.
Related:
Mosaic Pendant Birthstone Series