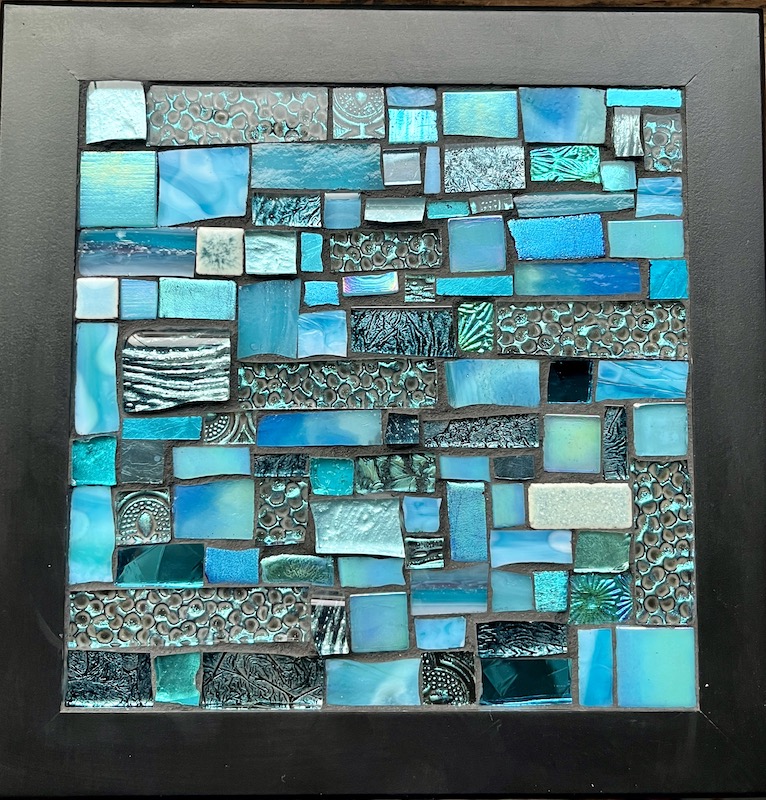 Texture from Latin textura "web, texture, structure," from stem of texere "to weave"
Texture delights my hand as well as my hands. This mosaic was slow to start until I picked up the thread of texture in the glass and pieces that hadn't found a place in other other work seemed made for this. The etymology of texture connects it to weaving and although I've imagined mosaic as a kind of quilting, weaving is also apt.
In grade school, an artist came to show us how to make a simple wooden loom and weave with fibers in many textures: twisted strands, knobby yarns, and fluffy wool roving. I loved the process. A house fire when I was 18 damaged many possessions but this weaving was one that I missed the most. The main of it stayed with me though, the process of creating.
Find this is the Nutmeg Designs Etsy Shop.