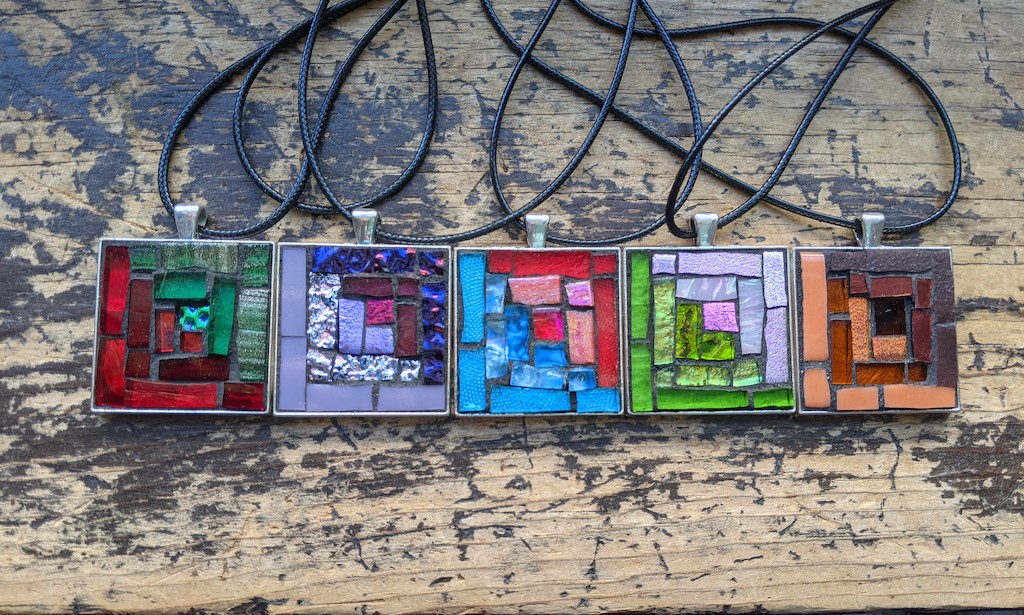 I participated in a color duo challenge organized by several illustrators. I wanted to make Log Cabin Pendants with my larger square bezels that had been languishing in the proverbial drawer since 2018. A list of color pairs was a way to start!The ones above are Pomegranate/Kelly Green, Lavender/Mulberry, Cerulean/Strawberry, Avocado/Pink Candy Floss and Carrot/Coffee.The whimsical color names were wonderful, once I got past wanting to know "official definitions."
Check more Coloric Combos at the Nutmeg Designs Etsy Shop.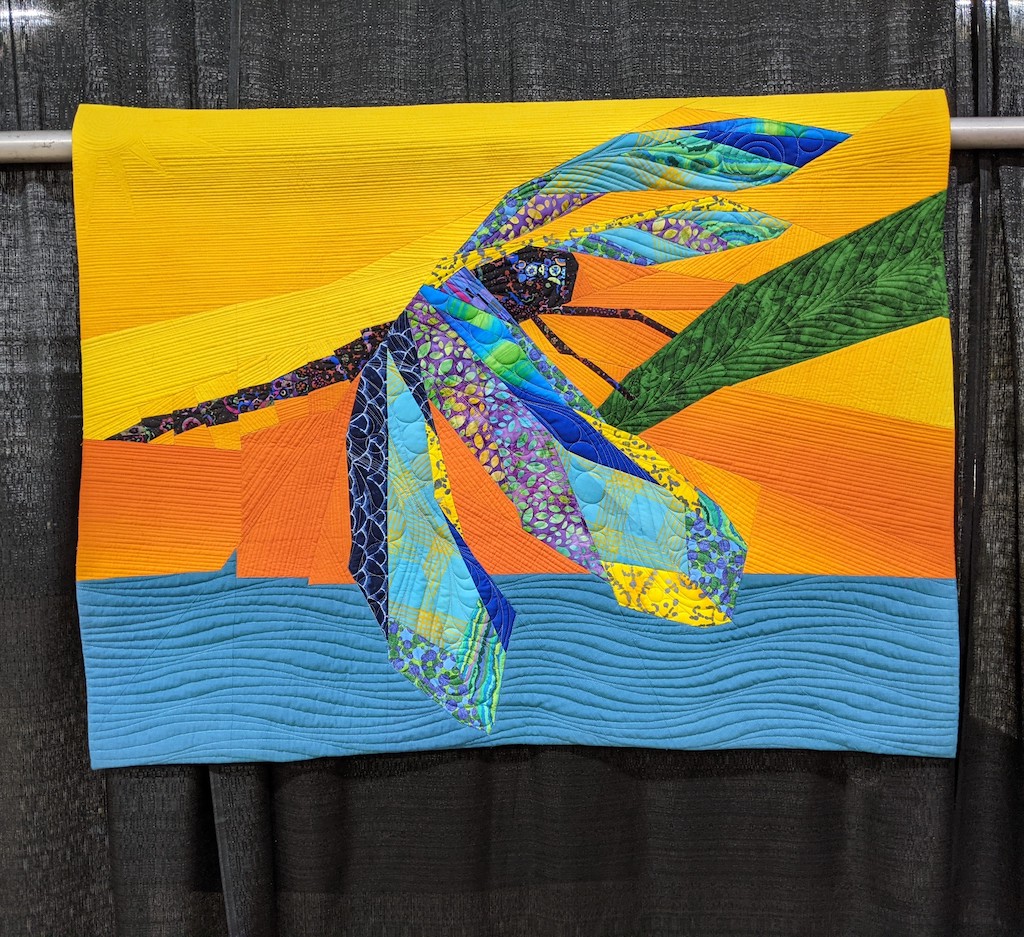 I also went to the 2021 Pennsylvania National Quilt Extravaganza on an afternoon when it was mostly empty and enjoyed the quilt brilliance. Fiery really caught my eye, pieced by Kathy Dunkle, quilted by Cindy Carey, Dragonfly pattern by Ann Shaw.