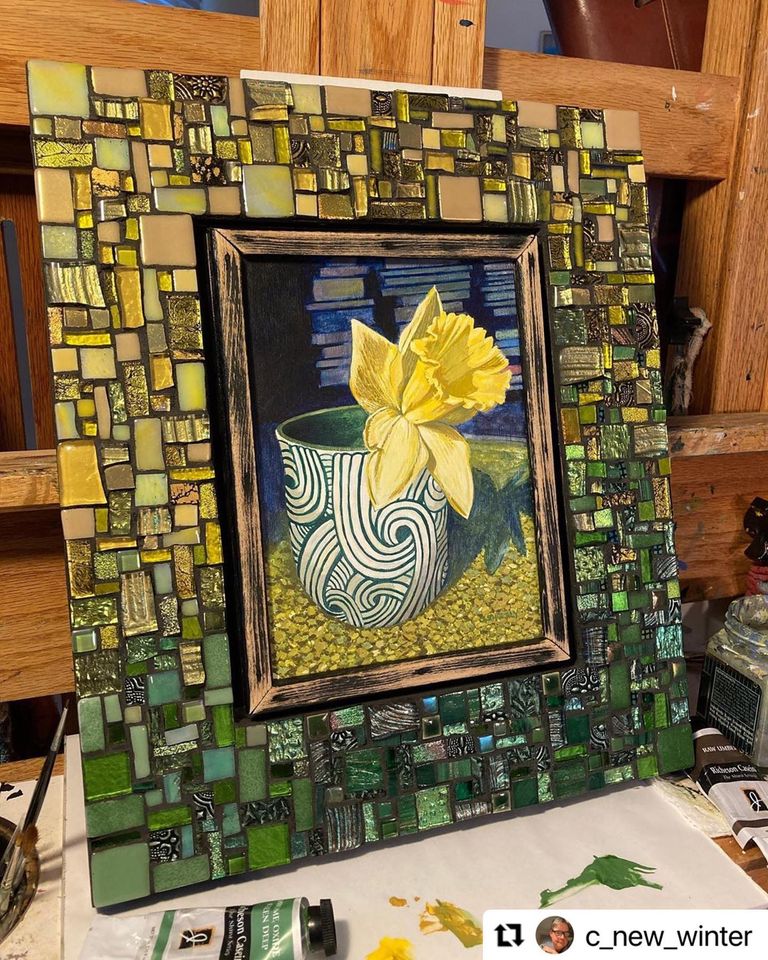 This month,
Remember that joy is more
than just "staying positive."
Joy is a way of living.
A way of looking for Light in the midst of it all.
Joy is transformational and contagious.
Joy can be shared through action. (Morgan Harper Nichols)
This commission has layers of creativity, and I was thrilled to see the finished piece! The client created the painting, with a vase from Turning True Studios, and a daffodil, the favorite flower of the recipient. I hadn't made a frame for an original painting before, and it was an honor. The client wanted yellow and greens and for me to just "do my thing and enjoy."
This was daunting at first, but focusing on the painting and responding to it guided me much better than listening to doubts. Joy being shared through action. There is much in 2020 to scatter focus, or to conversely hyperfocus. Uncertainty is painful for human beings.
More from Morgan Harper Nichols:
This month,
Even if it's in a small way,
find freedom in letting go.
Dare to trust there is room for courage, surrender, and change,
no matter what is still unknown.